by Cassandra Samuels
I've heard this rumour that behind every great man there is a great woman. In romance this isn't a rumour it's a fact. So let's have a look at what makes a great heroine.
Definition: a
heroine
is admired for her courage, outstanding achievements, or noble qualities.
In romance, the heroine has to be someone you can relate to, someone you want to find a love worthy of her good heart.
A sense of humour:
How else is she going to put up with the games that the hero will put her through?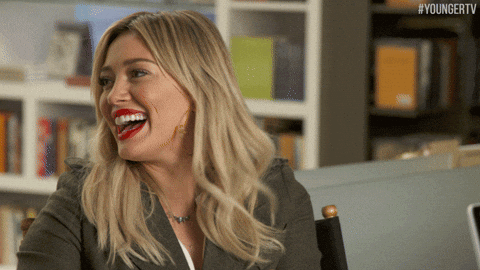 curtesy of Giphy.com
A sense of her own fallibility:
She will mistakes. sometimes they will be little faux pas and other times they could almost be catastrophic. However, if she is the kind of heroine we can get behind she has to be able to admit she was wrong.
A sense of caring and or nuturing:
Of course she needs to be someone who cares about others, often before herself. Someone who can care for the hero even when he is being a bit of a goose. She will inately know he is worth the effort.
A sense of passion:
Passion for life, causes, family and, well, the hero - that's a given.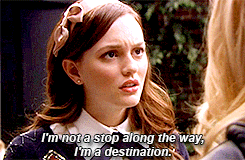 Curtesy of Giphy.com
A sense of cleverness:
I mean who wants a heroine that is TSTL (Too silly to live). She has to be able to go head to head with the hero, even trump him now and then. She will often have her own dreams, plans and plots and that is what will keep the hero and the reader interested in her.
What do you look for in a great romance heroine?
Using Google Chrome as your browser will enable you to leave a comment.
Love to Love
Finding out I am having a baby granddaughter in January
Love to Laugh
at my grandsons singing "we will, we will, rock you."
Love to Learn:
wonderful tips and tricks from the RWAustralia conference.